An Opportunity to Grow Your Business
Our network of licensed independent plumbers provides emergency service for water heaters in designated areas.
Our water heater affiliate program is backed by proven marketing that will generate a flow of emergency calls that your business responds to. This in turn will increase your profitability with each customer installation you provide.
This business opportunity will expand your customer base and market your plumbing services while increasing your company's exposure and earning capacity.
To qualify as an affiliate, you must meet the following requirements:
State Plumbing License
Minimum 2 man operation
Shop, storage, or garage facility capable of stocking water heaters
Insurance covering general liability and auto liability
Insurance company covering workers compensation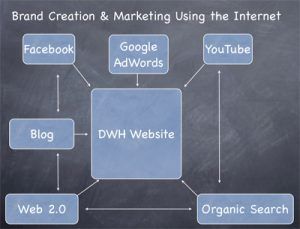 Marketing Done Right
The Internet is changing the way business is done. Doctor Water Heater recognizes this trend and has embraced this ever changing world. As an affiliate, we will provide the most comprehensive marketing strategy available today. We build customers through a dynamic system that constantly adapts to the business world. Diagram 1 explains our marketing model.
Doctor Water Heater is leading the industry with proven marketing. Let's do business together.